Why Your Franklin Roofing Company Should Be Licensed and Insured.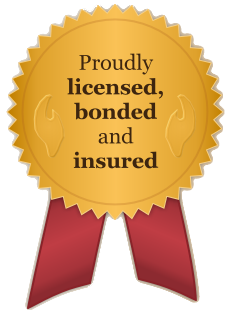 Integrity Roofing TN LLC is fully licensed to provide roofing and home improvement services (License #64051). In addition, we carry liability insurance on every project and full workers' compensation insurance coverage.
Why should this matter to you?
Licensing provides an important legal protection for you should a dispute arise about your project. Spending the time and money to acquire a license demonstrates a "good faith" effort on the part of a roofing contractor in Middle Tennessee.
Proper insurance coverage is even more important. Always ask for proof of current insurance coverage, both liability and workers' compensation, before hiring a company for a roof repair in Franklin TN or new roofing in Brentwood TN. Don't rely on a photocopy of an old insurance certificate – get a current copy sent directly from the insurance company.
If your Brentwood roofing contractor or Franklin roofing contractor cannot prove current and valid insurance coverage, walk away! If an accident should occur or if your home or business is damaged during the course of the project, YOU could be held liable for damages and costs. That's an expensive oversight!
Trust the Franklin roofing professionals at Integrity Roofing TN LLC We've got the license and insurance coverage to provide peace of mind and to protect you against trouble.
Call Today for a FREE Franklin Roofing Estimate
You'll rest easier with an Integrity roof over your head. Call Integrity Roofing TN LLC, the leading company for roofing Franklin TN homes and businesses, at 866-749-4488 to schedule a FREE roof inspection and estimate.
Office Locations:
2029 Lincoln Road
Spring Hill, TN 37174
Hours:
6am to 10pm, 7 days a week