Expert Roofing Contractors in Brentwood, Franklin, and Surrounding Areas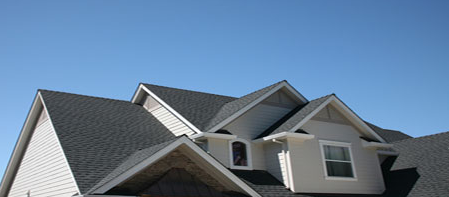 If you want roofing contractors in Franklin TN and surrounding areas who are experts at what they do, you have come to the right place. At Integrity Roofing TN  we are committed to the residents of Franklin, Brentwood, and neighboring cities, and want to ensure all customers that we have them at the top of our priority list. With experienced, skilled technicians, we allow home and business owners the opportunity to receive the best roofing options for their needs, all while staying within their budget.
As a critical component of your home, your roof protects your family, friends, and belongings from the weather. Because the roof is such a critical component, it is important that you hire roofing contractors in Brentwood TN and neighboring areas that will use the right name brand materials to get your job done to your complete satisfaction.
Our Experienced Staff
At Integrity Roofing TN LLC our craftsmen are highly qualified and experienced to work on your roof. All of our crews undergo training for roof repairs and installations so that they are ready to tackle any job you throw our way. As a licensed, insured, and certified provider of roofing products, our service truly is the best in the area.
In order to provide the best service around, we have the experience to tackle anything on your roof. From the roof to the gutters, the ventilation to the chimney, we ensure that your roof is put together in entirety and will last for a very long time. In addition, we only use the highest quality materials that contain manufacturer warranties. Our workmanship guarantee solidifies our commitment to being the best roofing contractors in Spring Hill, Brentwood, Franklin, and surrounding areas.
Repair Relief
Anytime you have a damaged roof, the long term results can be horrendous. Rather than waiting for a small problem to become a large one, contact Integrity Roofing TN LLC We understand that storms, hail, and falling debris can create a mess, and we are always on call to ensure that your emergency leaks and other damages are quickly taken care of. After our quick action to minimize the damage done to your home or office, we will return as soon as possible to make sure the roof repairs are more complete and permanent.
Contact Us Today
Whether you have a small leak, or if it has escalated to a major issue on your roof, don't hesitate to contact Integrity Roofing TN LLC today to get a roofing contractor to your home. To learn more about our service areas including Franklin, Brentwood, Spring Hill TN, and other areas, contact us online or call 866-749-4488.