Integrity Roofing TN LLC GIVES YOU A CHOICE OF WINDOW STYLES.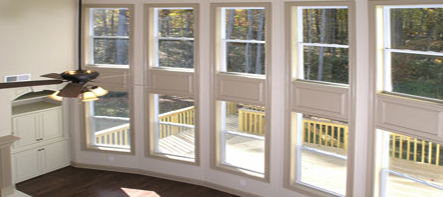 Integrity Roofing TN LLC offers a wide variety of window sizes, shapes and styles to provide you with many choices when it comes to home décor. We have a style to fit your home's decor and your Middle Tennessee, Southern Kentucky & Northern Alabama windows budget.
Double Hung/Single Hung
Sashes slide vertically
In a single hung window, only the bottom sash moves
Screens can be exterior or interior
Casement
Hinges are located on one side
Low air leakage rates due to tighter seal
Bay Window
Combination of three or more lights
Center made of one or more windows parallel with wall
Outer windows are angled back toward wall
Bow Window
Similar to bay window but with additional lights
Panels radiate out to form semi-circle
Slider
Similar to single/double hung windows, but turned on their side
Either one or both sashes move by sliding horizontally
Awning
Similar to casement windows but hinged at top
Open outward
Picture
Large, single center panel, flat
Optional side lights
Garden Window
"Box" style window that extends outside exterior walls
Most common in kitchen area
Trust the Middle Tennessee, Southern Kentucky & Northern Alabama Replacement Window Professionals!
The replacement window experts at Integrity Roofing TN LLC are ready to help you reduce energy costs and make your home more beautiful and comfortable. Contact us for a free estimate today by calling 866-749-4488 or completing our on-line quote request form.